Main content starts here, tab to start navigating
"We yearn for that blissful moment that uses the powers of food, smell, sight, taste, and memory to take us to a happy place; that after school hangout, the corner deli, the pizza place and sometimes even Mom's kitchen."
We want Steuben's to be a place for everybody. Everybody who appreciates a handcrafted cocktail, fresh Maine lobster in their lobster roll, hand-cut potatoes in their French fries, and ice cream churned in house. Families, friends, neighbors, and first-time visitors to Denver who are seeking out the comfort of a friendly atmosphere, a welcoming smile, and a breakfast, lunch, or dinner that will leave their hearts and tummies happy. Steuben's is a classic café...a modern diner...a place to be comfortable and relax. And when we say comfortable, we mean comfortable. We've got you covered if you're gluten-free, or have a food allergy. We are proud to serve American food, and proud of the fact that the recipes all authentically immigrated here from somewhere else. Regional American fare at its finest and truest self.


Classic Cafe, Modern Diner, comfort food of the American regional variety. Finest & truest self.
We like to think Steuben's is a go-to, a fall back, and a sure thing. Serving up reliable, consistent quality, with a side of high-energy fun and memories. Our friendly bar staff hosts one of Denver's best late night happy hours. We've got a good old-fashioned takeout counter for those who enjoy their homemade comfort food most when in the comfort of their own home. We've been featured on Diners, Drive-ins, and Dives, and have been recognized for Denver's Best Green Chili Cheeseburger, Best Lobster Roll, Best Cocktail Bar, Best Mac and Cheese, and Best Fried Chicken, served from our scratch kitchen. All of which makes us feel good and lets us know we're doing something right. But not unless what you order lives up to the expectation. So please tell us. You're why we're here.
WE BELIEVE
…in CONSCIENTIOUS business practices that consider our environment. We switched to paper straws, compost and recycle at each of our restaurants to minimize waste. Steuben's Uptown's patio houses a solar awning to reduce our carbon footprint. Secret Sauce F&B partners with Arcadia Power to help homeowners offset their energy use with clean wind power. All fryer oil is recycled. Local, responsibly produced ingredients are sourced whenever possible.
…in the RELIABLE comfort and warmth of Regional American dishes that represent our youth, our hometowns, and our country's diverse cultural heritage. We strive to build the same memories for our community. We believe in celebrating our region's myriad producers, growers, distillers, and brewers that make Colorado so special and unique.
…in providing opportunities for younger generations to live productive, OPTIMISTIC lives. While we support many different non-profit organizations and causes, we have created deeper relationships with youth-focused organizations such as Urban Peak, The Book Trust, and DHA's Youth Culinary Academy to make a larger impact with our philanthropic efforts.
…in the amazing individuals we work with that embrace our CORE values of being conscientious, optimistic, reliable, and ENGAGED. Our company is run as a family business and our people are our most important asset. We believe in promoting from within and creating career opportunities for our staff.
OUR FOUNDER - JOSH WOLKON
I love dining "experiences." Whether at home, on a beach, on a farm, on a hike or in a restaurant the combination of food, drink, atmosphere, people, play, laughter, hospitality, conversation and music can combine to create these memorable experiences. I love old buildings. They have a built in character and story that lend themselves to creating something unique and special. Morphing old buildings into restaurants and bars filled with life is an incredibly challenging and rewarding experience. It is a gift to have the resources and creative minds and energy to bring such dreams and visions to reality. With each buildout comes an incredible opportunity to team up with like minded architects, interior designers, graphic designers, chefs, mixologists and local artisans to bring the visions of a menu, a space and a vibe all together. With each new concept has come an opportunity to travel and be inspired by an industry that continues to reach new levels of creativity, design, and originality.
Vesta, our first restaurant opened in 1997 in Lower Downtown, Denver. I was 25 and driven by blind ambition to open my dream restaurant. Surrounded by young, energetic, passionate, and fun people we created a destination restaurant before Lodo itself became a destination. The term "Vesta Vibe" was coined and the foundation of positive energy, genuine hospitality, philanthropy and fun has paved the way for our company's success since 1997. Vesta has consistently been recognized as one of Denver's Best restaurants and remains a staple for pre-parties, engagements, first dates and celebrations. Bold flavors excite my palette. These flavors and a commitment to providing a social and memorable dining experience are the foundation of Vesta. The people, personalities and staff that execute the concept of Vesta have been the key to our success. They personify the "Vesta Vibe" which allows us to express excellence in the most inclusive, accessible, genuine and hospitable way possible .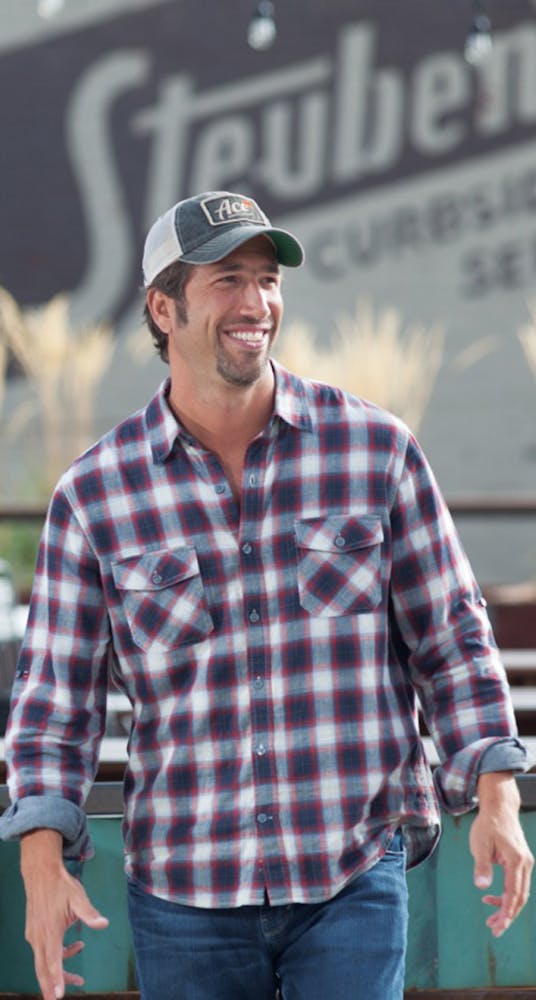 After the first ten years our veteran management team was ready for a new challenge. In 2006 we opened Steuben's, named after a historic Boston restaurant that my Great Uncles owned in the 1940-s thru the 1960's. We saw a need in Denver for that everyday, neighborhood diner serving all of our favorite Regional American things to eat: A lobster roll from New England, a Green Chili Cheeseburger from Albuquerque, Fried Chicken and Ribs from the South. The old Dan's Garage was transformed to create a 60's modern diner blended with classic café. The prices are right. The cocktails are classic and the scratch kitchen executes crave worthy dishes that stay true to their origin. The Steuben's Food Truck launched in 2009 helping to bring the food truck phenomenon to Denver and giving the company another great resource for doing outside events and charitable parties. In 2016, the Steuben's team opened a second location in Olde Town, Arvada, Colorado. We renovated a 25 year old classic diner, into a new and modern version of Steuben's, bringing our celebrated menu to the West side of town and helping to lead the revitalization of Olde Town. I am blessed to have an incredible team of passionate people who understand this industry and love it. My wife Jen has been with me since Vesta opened and continues to be an integral part of the design and daily decision making process while doing an incredible job with our two young boys. Vesta, Steuben's and Ace Eat Serve are one big family with nearly 300 members. We work and play together in an environment that encourages fun, parties, creativity, eating, drinking, playing, dancing, philanthropy, community and connecting with people. On the surface, the restaurant worlds of Vesta, Steuben's, and Ace are entirely different, but a common thread of incredible staff, delicious food and a good times make these restaurants sisters. We are incredibly lucky and fortunate to do what we do for a living as we get to see the rewards on the faces of our staff and guests on a daily basis.