Steuben's Lobster Roll Kits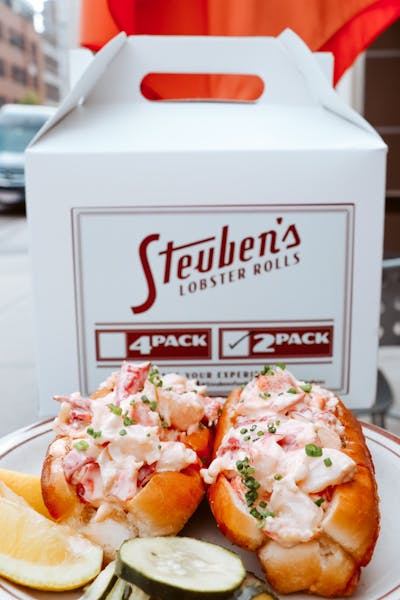 Steuben's Lobster Roll Kits are now available all the time!...okay not ALL the time, but all the time during regular business hours. Order (HERE)
-
MONDAY-THURSDAY 11AM -10PM
FRIDAY 11AM-11PM
SATURDAY 9AM-11PM
SUNDAY 9AM-10PM
-
We get it, life is busy. When you're on-the-go this is how you lobster roll👇
•4pack or 2pack
•Choice of Maine or Connecticut lobster roll 🦞
•Packaging includes "How To" instructions so you're set up for success.
•We steam the lobster, we shell them, we portion the meat so everybody gets 3.5 oz of fresh tail, knuckle & claw meat. All you really have to do is griddle those buns to a golden brown.
•If you choose to go Connecticut style go light on heat & on butter... you can always add more buttah!
-
Eat slowly. Savor each bite.
Close your eyes & imagine the sand under your feet & the smell of salt water in the air.